THE GLADIATOR WORKOUTS®certification
1 februari 2020
|
€199,00
Agenda item Navigation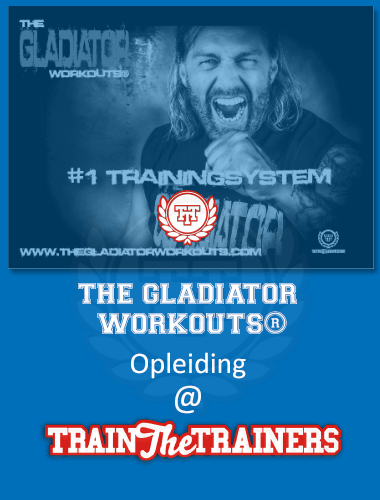 De trend van functionele trainingen heeft flink doorgezet. Met THE GLADIATOR WORKOUTS® hebben instructeurs, clubs en deelnemers een fantastisch uitgewerkt TRAININGSSYSTEEM dat direct, eenvoudig en goedkoop toepasbaar is.
Studiebelasting en duur: 1 intensieve cursusdag.
Locatie:   SportCity, Den Haag
Inclusief:
cursusmap
marketingmateriaal
speciale workout muziek
uitgewerkte trainingen (ready to use!)
certificaat
Nog niet ingeschreven? Schrijf je hier dan nu in!